Phyco-Lift, airlift photobioreactors for CCAP, Oban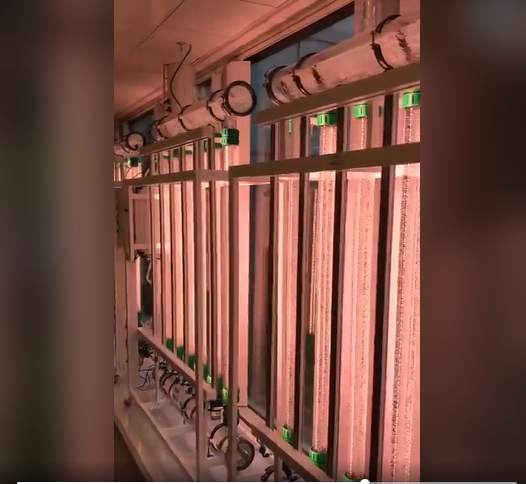 We recently installed 4 x 70L capacity Phyco-Lift, airlift photobioreactors utilisng Schott Glass components. Incorporating a full suite of controls with data acquisition and controllable, dimmable LED lighting, sterile dry air drives the systems with CO2 injection for pH control. Simple elegant research tools capable of producing a very wide array of micro algae, diatoms and cyanobacteria.
The client, CCAP is one of the largest and oldest culture collections in the world – it is expanding its culture delivery capacity though its new ARIES facility, this UKRI NERC world-class labs programme ensure researchers and students alike can meet rising demand from scientists all around the world working on solutions in the food, feed, biotechnology, climate change and ecology sectors – providing sizeable quantities of biomass, harvested and prepared on demand CCAP also provide genomic and metabolite information for clients requesting cultures.