Phyco-flow installation at industrial water treatment plant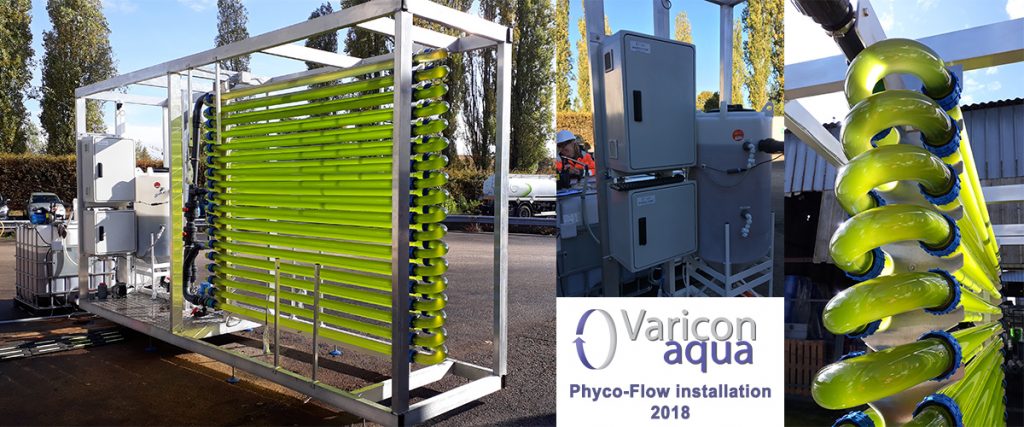 Varicon Aqua has built strong relationships with several large international companies since its inception, and we continue to expand this network with the installation of a Phyco-Flow system at the facilities of a large global resource management company, based in France.
The 500 L photobioreactor will be used to culture algae with the aim of removing metals from industrial wastewaters. The system has been commissioned to meet the client's requirements and is fully automatad in terms of pH, CO2, flow, optical density, lighting, and temperature control, enabling precision optimisation of algae production. Minimisation of oxygen build-up in the bioreactor is also integral and has been improved in this system with the aid of the Varicon Aqua engineers.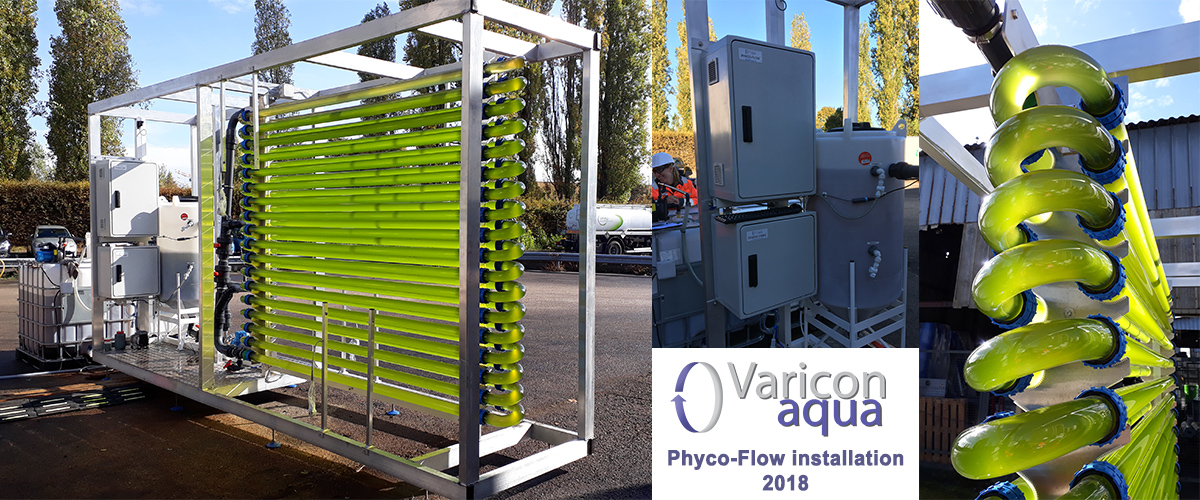 Several algal species have the potential to remove and store large quantities of heavy and rare metals from liquid waste streams that can subsequently be recovered. The biomass that is grown in this way can then be used in a range of other applications, whilst the sequestered metals could potentially can be extracted and re-used. It is hoped that using algae for metal removal will be more efficient than conventional technologies.
Varicon Aqua is not new to the application of microalgae for metal removal, having undertaken several research projects in the past, including one with current collaborators at PML looking investigating the decontamination of mining waste. We hope the expertise of both our partner and Varicon Aqua will lead to another successful demonstration of algal biotechnology!
For more information, please contact variconaqua@variconaqua.com.